Nancy Hughes Coe
Senior Vice President, Financial Advisor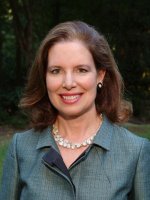 Prior to co-founding Dominion Partners, Nancy spent 8 years at Morgan Stanley Smith Barney as a Financial Advisor and Associate Vice-President with the Kinney-Coe Group.

With her background in trust and estate management, Nancy enjoys working with multi-generational clients to transition and steward their assets. She also focuses on women transitioning to financial independence from life events.

Nancy was nationally recognized by Morgan Stanley in 2010 for her estate planning experience for high net worth clients. She is a frequent speaker on financial planning and wealth management.
The financial articles that she has written have been published in the Morgan Stanley global newsletter as well as several nationally published magazines.

Nancy graduated from Vanderbilt University and did graduate work for a Master's degree at Temple University.

A proven community leader, she has been president of numerous boards and has chaired fundraisers for the Junior League, Symphony League, Salvation Army, Germantown Arts Alliance, and the Second Presbyterian Church Foundation. In addition, she works with several non-profit investment committees, mentors young women, and teaches Bible studies.

Nancy and her husband Charles have two children and six grandchildren. She is an avid endurance athlete, having run 10 marathons, biked coast-to-coast, and competed in numerous triathlons for over 25 years.