Company Logo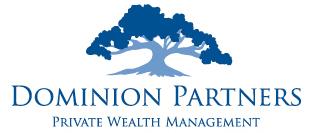 Email
investments@dominion-partners.com
Disclaimer
Dominion Partners, 6525 Quail Hollow Suite #330, Memphis, Tennessee 38120 | Office 901.969.2182 | Toll-Free 888.589.5188 | Fax 901.969.2182
Securities offered through Kestra Investment Services, LLC (Kestra IS), member FINRA/SIPC. Investment Advisory Services offered through Kestra Advisory Services, LLC (Kestra AS), an affiliate of Kestra IS. Kestra IS and Kestra AS are not affiliated with Dominion Private Wealth Management. Neither Kestra IS nor Kestra AS provide tax or legal advice.
This profile is published for residents of the United States only. Registered Representatives of Kestra IS and Investment Advisor Representatives of Kestra AS may only conduct business with residents of the states and jurisdictions in which they are properly registered. Therefore, a response to a request for information may be delayed. Not all products and services referenced on this site are available in every state and through every representative or advisor listed. For additional information, please contact our Compliance Department at 737-443-2582.
The above links are provided for your information only. As they are provided by third parties, Kestra IS and Kestra AS do not endorse, nor accept any responsibility for the content. Kestra IS and Kestra AS do not independently verify this information, nor do we guarantee its accuracy or completeness.
Dominion Difference | Our Team | Expertise | Investor Disclosures 
6525 N. Quail Hollow
Suite 330
Memphis, TN 38120
United States
Company Description
We are dedicated to providing investment management and strategic wealth planning that is right for you. Simply put, we strive to be our client's trusted advisor.